Until recently, we thought that business advertising meant the print media besides the television. Of course, we had billboards, pamphlets, leaflets, and the like. Meetings and seminars, besides trade fairs and exhibitions, promoted businesses too.
Importance of Social Media
Nowadays, the mighty social forces of the internet have been added, a lucrative disease that has invaded every niche, nook, and corner. In terms of convenience, smartphones and tablets are significant advantages over bulky newspapers, magazines, television, and computers. You study, work, and play on a single powerful device.
Engaging in social media content
Amongst human weaknesses is the desire to communicate and socialize, which is the secret of social media. Everybody knows giants like Facebook and Twitter, but many more small fish exist. You have WhatsApp, Instagram, WeChat, and so many more. Any of them would do for a beginning.
If you wished to introduce a product on social media, it would not sound like an advertisement. Of course, it would have the essential catchy words, images, and video, too, maybe. Keywords and SEO would matter a great deal. Social media marketing experts do a great job since they know the constantly changing technicalities, like the weather. Companies like Google continually update rules to avoid malpractice, plagiarism, and crime.
A Plan To Create and Manage Social Media Content
Like everything else, a plan of action in black and white entered in a ledger would be appropriate. Taking it easy would be the best policy. Since so many forms of social media exist, taking them one at a time would be wise. Suitability would have to be carefully considered. If the product to be launched is toys, which social media would be most suitable?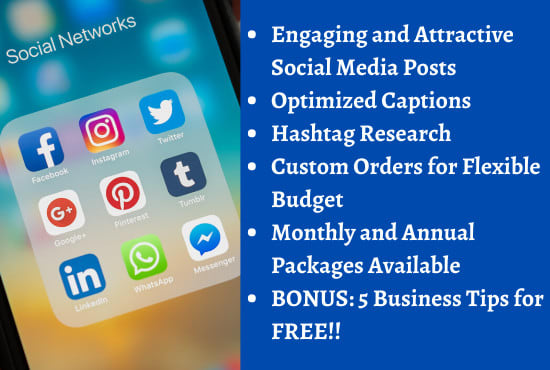 Writing engaging content that can persuade, thrill and create a fan following is an art that copywriters of experience possess. The impression of a human and not a robot needs to be designed to engage the feeling of would-be customers. The purpose is not a single sale but a generation of loyal customers spreading the word among their social circles.
Special offers always attract audience response and don't forget how vast that audience is over social media, a global vastness like the mighty oceans. And all that exposure comes at a minimal price which is the most significant advantage of the internet that attracts more and more participants.
Monetize Your Social Media Content
Special offers should be time-bound and not deceive; everything is transparent like the lake water with no murky bed. Initially, the recommendations give away many things, and the company does not seem to be making profits. That is the sad reality of every successful business that keeps the long term in view.
Besides, social media is not the only outlet. We talked earlier about print and television media. They would all be needed in an octopus-like attack upon the market.
You have the online analytics companies offer that study how your website functions. The statistics reported give a good understanding of which way the wind is blowing. If a strategy is not working well, as indicated by the sales figures and customer response, manipulations would have to be instantly made. Businesses always think of possibilities of failure and are well prepared with alternatives.
Time is flowing, and weeks and months have passed since that first tentative foray into the strange ways of social media. Impressions are everything, and surfers are hooked like the archerfish grabbing its prey in seconds.
Inspiration is everywhere! The mighty companies like Apple and Starbucks demonstrated how social media helps businesses remain afloat globally, unlike before when audiences were small. Walmart and Coca-Cola inspire too. Social media has conquered the mountains.